Adobe Annual MAX Conference is happening right now, which means a whole series of new features just released for Photoshop, Lightroom, and other Creative Cloud apps. We've read all the press releases, watched all the videos, and these are the things that excite us the most.
Photoshop, but on the web
Adobe just announced a beta of "Photoshop on the Web" as part of a number of collaborative web features it brings to Creative Cloud. The beta is approximate, has a limited feature set, and so far is only supported in Google Chrome and Microsoft Edge. But it's still a big problem.
Adobe recognizes that much of the creative work doesn't happen in isolation. And that many creatives seek feedback from other "stakeholders," such as clients and art directors. To facilitate the entire feedback process, you can now share a Photoshop "cloud document" with these collaborators. And they can add comments, notes, and suggestions directly to the document from their browser, without having to download or register for anything.
Additionally, the beta version of Photoshop on the web will allow users to make some simple editing adjustments. Adobe says they "start with workflows for retouching and adjusting images," and will add more functionality from there.
We played around with the beta and it's Photoshop good. Some common features, such as "curves", are not yet supported. But you can still do things like make selections, add layer masks, and adjust the brightness, contrast, and color of your images. We wouldn't want to make a full composite using it, but it works as promised – and this is only the first beta.
Adobe Camera RAW and smart objects on iPad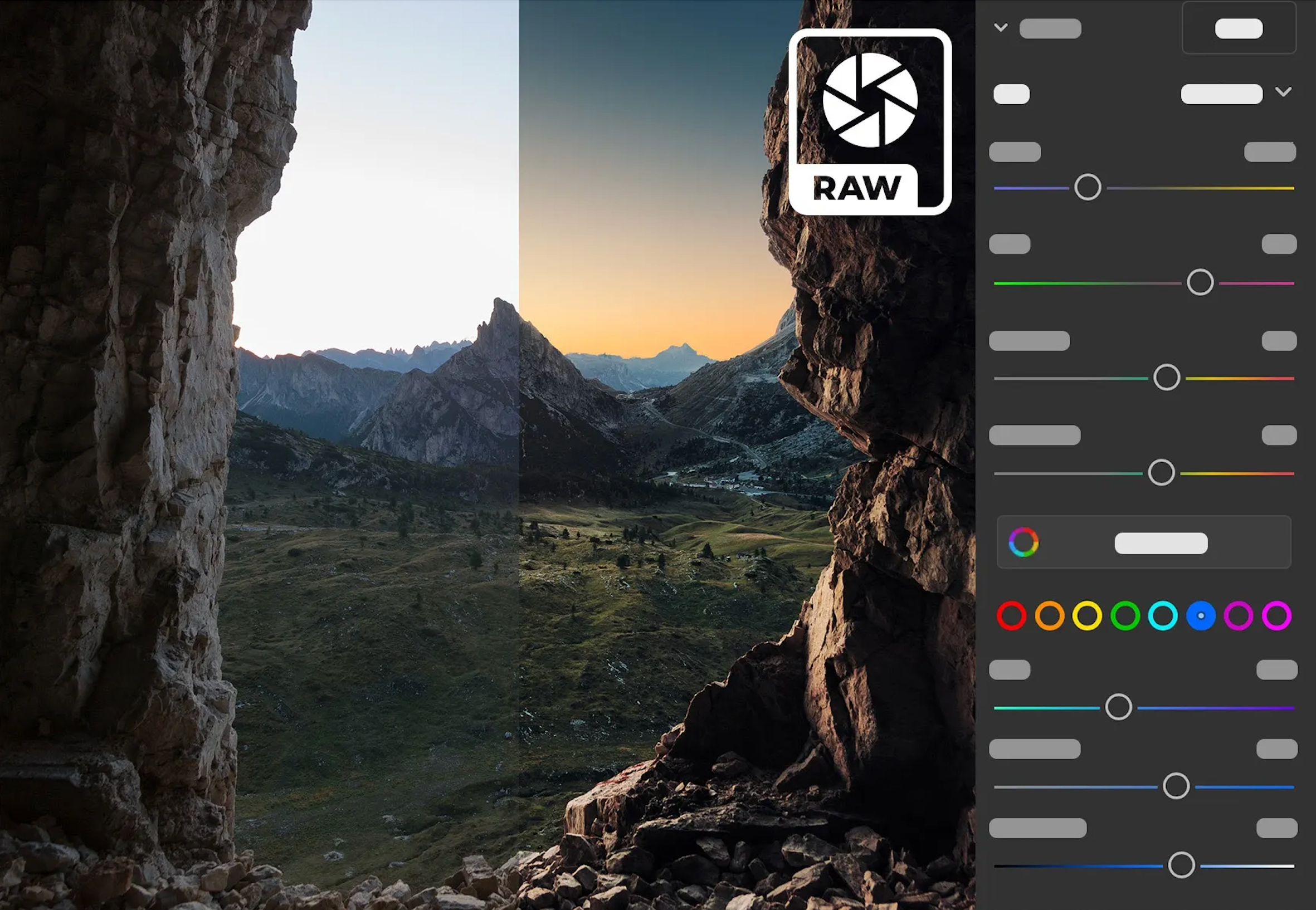 Regarding Adobe making Photoshop more powerful on other devices, the Adobe Camera RAW plug-in and Smart objects are now available in Photoshop for iPad. While you could previously process your RAW files using Lightroom for iPad, it's still a nice addition and allows for a more streamlined workflow. In addition, smart objects greatly facilitate work in a non-destructive way.
Both updates bring the iPad version of Photoshop closer to par with the desktop version.
Adobe continues to double its AI-based tools. The update Object selection tool now works automatically: just hover the mouse over the object / subject you want to select in your image and Photoshop should automatically highlight it.
From the Layer menu, you can also select "Hide All Objects" and Photoshop will automatically create a layer mask for any object it can detect in the image.
All of this comes with a few caveats. The object picker tool relies on machine learning to recognize different things. And it's not perfect yet, so some items might be missing. So you will almost always have to tweak your selection a bit if you want the results to look as good as possible.
More neural filters
Adobe added three new beta neural filters and made improvements to some of the existing filters. The three new filters are:
Landscape Mixer, which combines two landscapes into one image. It can also be used to change the season or time of day in a single landscape
Color Transfer, which takes the color palette of one image and applies it to another
Harmonization, which matches the color and tone of one layer to another layer in the same composition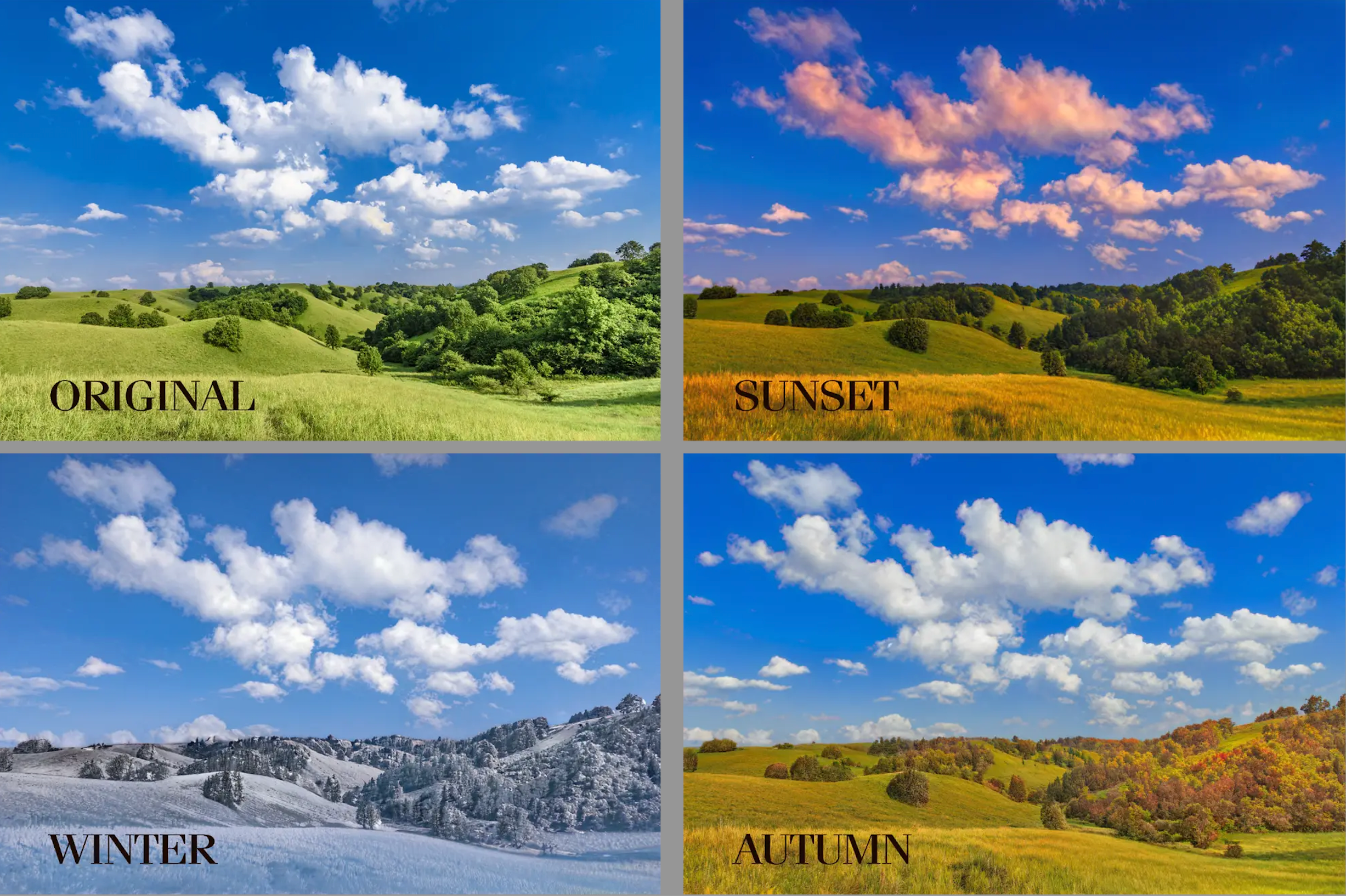 Embedded content credentials
Online art theft is a huge problem. Anyone can save any image from the web and pass it off as their own work. Over the past two years, Adobe has worked to find ways to stop this as part of its Content authenticity initiative. The last feature is called "Content Credentials".
Anyone who creates something in Photoshop on the desktop can now embed an edit record with the exported image documenting the creation process. They can also link their social media accounts and crypto wallets to further document its authenticity, especially if they plan to sell it as an NFT.
Adobe also released a new tool called Check to display the content credentials for any image.
Bug fixes, tweaks and other little bits and pieces
And, of course, these are just a few of the more important features that caught our attention. There are many other smaller and less prominent features in Photoshop, Lightroom, and other Creative Cloud apps, including:
Bug fixes and speed improvements at all levels
A new "Export As" dialog box in Photoshop
Improved interoperability between Photoshop and Illustrator
Improved masking in Lightroom (which we covered in detail)
A "Prepare in NFT" option soon available on Photoshop