Meet the winner: Isadora Romero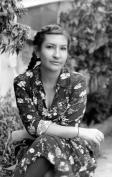 Isadora has exhibited her work in the Americas and Europe. She has individually and collectively won two National Geographic emergency funds as well as an emergency grant from the Magnum Foundation. She is also the co-founder of Ruda Colectiva, a collective of Latin American women photographers.
www.isadoraromero.com
The Marilyn Stafford FotoReportage Award has become a staple of the photographic calendar. Hosted by FotoDocument and supported by Nikon UK, a grant is awarded annually to a professional female photographer, enabling her to present important global issues through documentary photographic essays.
Their grant images are expected to address an important social, cultural or environmental issue, and this year's focus on sustainability and global food security comes from laureate Isadora Romero. Isadora won the 2021 prize with her project "Muyu Lab", a photographic series that explores the conservation of agrobiodiversity in Ecuador from a scientific and ancestral point of view and the positive impact for the environment and future generations.
Isadora's work focuses on human identities, gender and environmental issues, and she has already been exhibited extensively in Europe and the Americas.
"I am very happy to receive this recognition, honoring a long history of courageous and pioneering women journalists and storytellers," she said. "It motivates me to continue telling this story of communities struggling against the loss of diversity and it allows me to give visibility to an issue that has been underestimated in the visual arts but which is urgent – not only in because of what it means for our local communities but also for the future of humanity and the environment.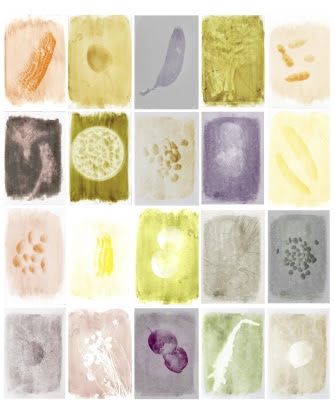 This year's second place went to Stefanie Silber for her photographic essay "Loud Silence", which deals with families living with a stillborn child.
"I can't believe I was selected from the remarkable group of shortlisted photographers and projects," she says. "I have great hope that this award will open the doors for families, communities and funders to realize my dream of a traveling exhibition.
The final work of the winner and the finalist will be featured on the FotoDocument website in the coming weeks.
Women at all stages of their careers can apply for the Prize, whether they are emerging artists, enthusiasts or established professionals. However, they must already have completed a full photo documentary essay to demonstrate their ability.
Entries are always free and this year there have been submissions from all over the world.
Read more:
Top Portrait Photographer Shares Photo Kit He Can't Live Without
Dictionary of photography terms
Opinion: is photography an art?